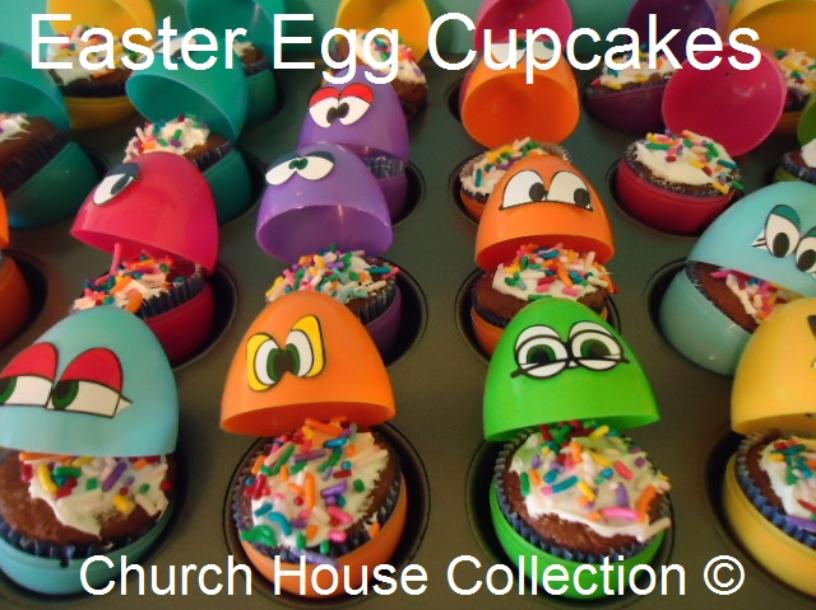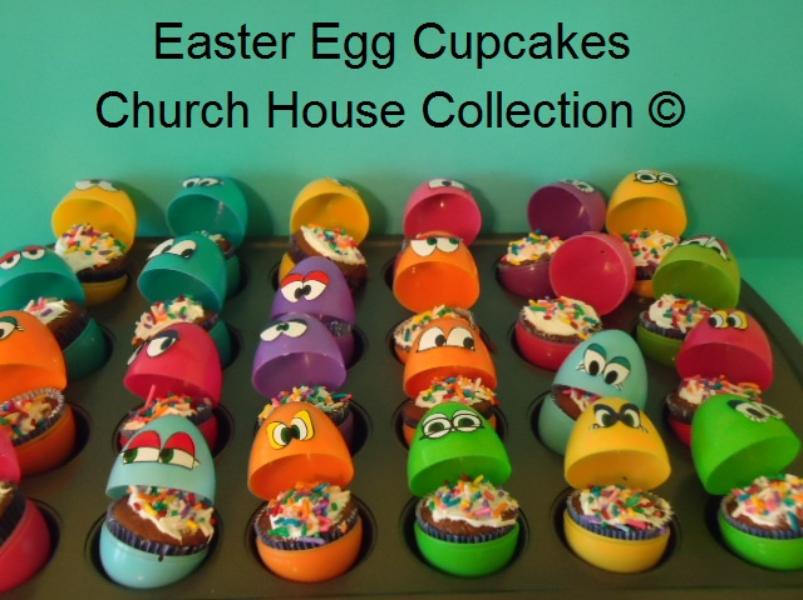 Easter Egg Cupcakes
Created by ChurchHouseCollection.com
Mini Cupcakes
White Frosting
Colored Sprinkles
Colored Plastic Eggs
Sticker Eyes
Bake your mini cupcakes. Once they cool stick the entire cupcake, wrapper and all down in the egg. Add some sticker eyes to the egg. Add some white frosting to your cupcake and use colored sprinkles on top.You could always stick a little sign coming out of the eggs or you could add some stick arms coming out using chocolate covered pretzels or something else. These eggs will actually close shut with the cupcake in them. So if you wanted to close the egg and hand them out to the kids they would get a cute little treat inside.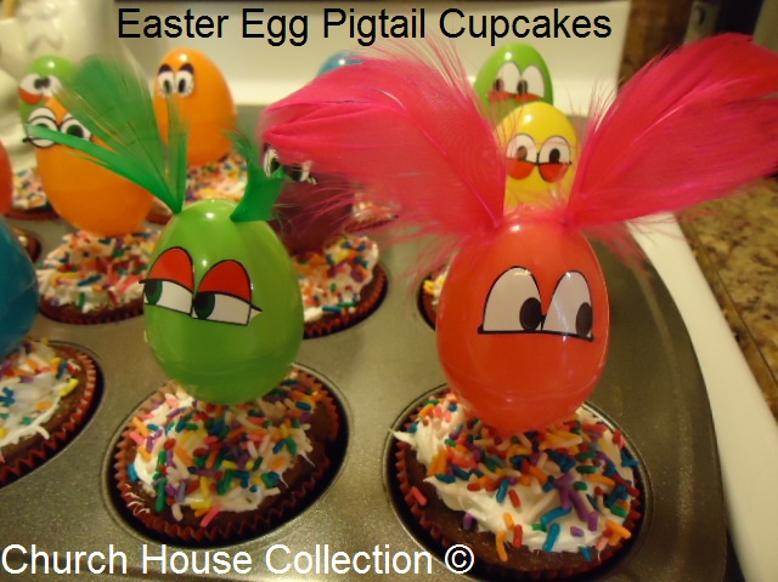 Easter Egg Pigtail Cupcakes
Just use feathers in both holes for hair and add some yarn around the feather for a bow. I didn't have the bow on in this picture. You could try sticking other things down in the holes for hair. Use toothpicks and stick a gumdrop for a bun hair do. Or try using two small snipped off pieces of pipe cleaner and twirl it around your finger to make it curly and then stick down in the hole.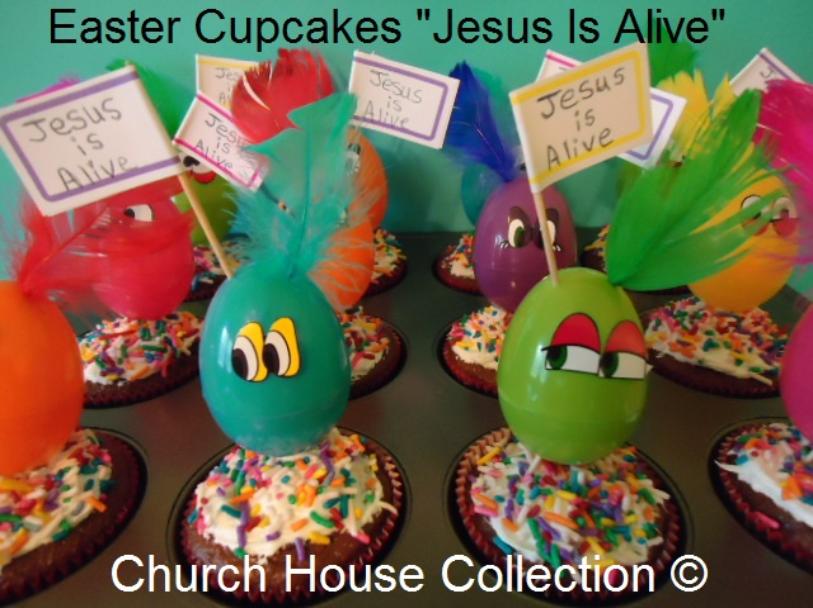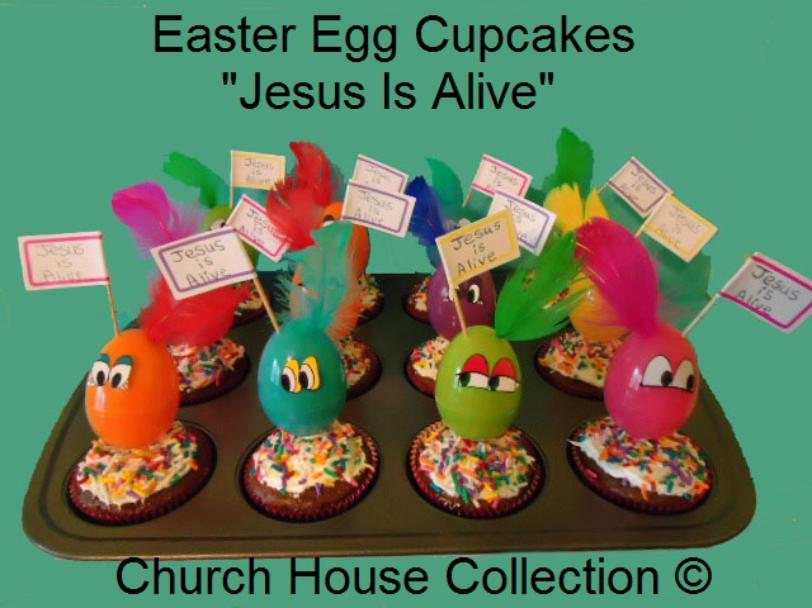 Easter Egg "Jesus Is Alive" Cupcakes
Baked Cupcakes
White Frosting
Colored Sprinkles
Sticker Eyes
Colored Feathers- 1 Per Egg
Toothpicks- 3 Per Egg
Removable Label Pad (75 Ct 1" X 3") - 1 Per Egg
Black Pen
Colored Plastic Eggs
Bake your cupcakes. I made chocolate ones in this picture. Ice your cupcakes with white frosting. Add colored Sprinkles to the top. Next your going to take your toothpicks and give the egg two legs to stand on. These plastic eggs had 2 holes in the top and in the bottom. I just poked the toothpicks in both holes in the bottom. Then I gave it some sticker eyes and then I poked the legs down in the cupcake. This will allow the egg to stand up without falling over. Then add a colored feather in one hole at the top. Next make your "Jesus Is Alive" sign. Just take one of the sticker label pads and fold it in half over toothpick. Then write the words, "Jesus is Alive" on the front. Then stick the toothpick in the hole in the top of the egg. You could always write something else on the sign. Take these for Sunday school or Children's Church. Kids will get a kick out of these.