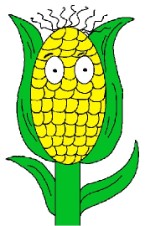 Corn Sunday School Lesson
"God Made Corn"
Genesis 1:29 And God said, Behold, I have given you every herb bearing seed, which is upon the face of all the earth, and every tree, in the which is the fruit of a tree yielding seed; to you it shall be for meat.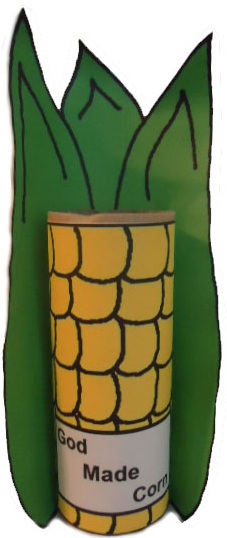 Color Template
Black and White Template

Print template out and tape to a toilet paper roll.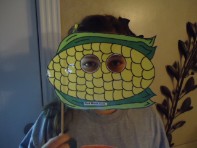 Template
Just print and cut out. Laminate and tape a bamboo skewer to the back.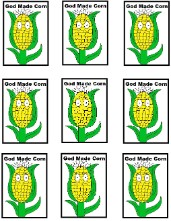 Use for stickers, magnets, popsicle stick puppets, cupcake toppers, paper plate wreath, etc.
Just print on peel and stick paper for stickers, Print on magnet paper for magnets. Print and cut out and glue to popsicle sticks for puppets. Cut the middle out of a paper plate and tape these pictures all around it and add a string to hang it up for a wreath. For cupcake toppers just print and cut out and tape a toothpick to the back of the picture and stick down in cupcake. Laminate if you want.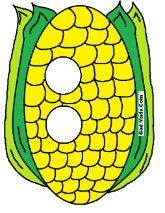 Just print and cut eye holes out. Laminate and use a hole punch on each side of corn. Run some yarn through the holes and tie around child's face.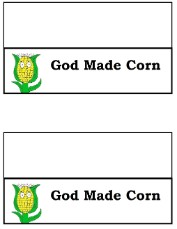 Fits a 6 1/2 X 5 7/8 Ziplock bag

Print and cut out. Laminate if you want. Staple this over a snack filled ziplock bag. Hand out to the kids for a snack during Church.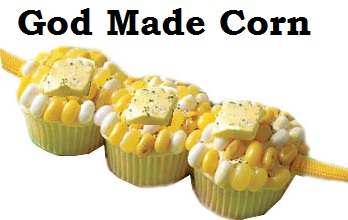 Bake cupcakes. Cover with White Frosting. Cover in white, yellow and cream Jelly Belly's. Add a yellow star burst that you stretched out for the butter. Sprinkle black and white sugar on top for the salt and pepper. Stick some corn holders in the sides of the cupcakes.