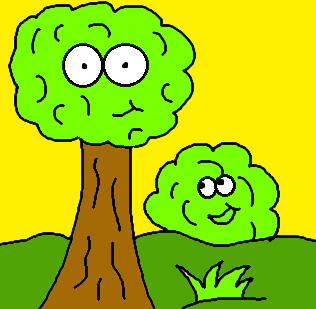 Garden of Gethsemane Sunday School Lesson
John 18:1-When Jesus had spoken these words, he went forth with his disciples over the brook Cedron, where was a garden,into the which he entered, and his disciples.
Or this scripture
Matthew 26:36 Then cometh Jesus with them unto a place called Gethsemaneand saith unto the disciples, Sit ye here, while I go and pray yonder.

Matthew 26:37 And he took with him Peter and the two sons of Zebedee, and began to be sorrowful and very heavy.

Matthew 26:38 Then saith he unto them, My soul is exceeding sorrowful, even unto death: tarry ye here, and watch with me.

Matthew 26:39 And he went a little further, and fell on his face, and prayed, saying, O my Father, if it be possible, let this cup pass from me: nevertheless not as I will, but as thou wilt.

Matthew 26:40 And he cometh unto the disciples, and findeth them asleep, and saith unto Peter, What, could ye not watch with me one hour?

Matthew 26:41 Watch and pray, that ye enter not into temptation: the spirit indeed is willing, but the flesh is weak.

Matthew 26:42 He went away again the second time, and prayed, saying, O my Father, if this cup may not pass away from me, except I drink it, thy will be done.

Matthew 26:43 And he came and found them asleep again: for their eyes were heavy.

Matthew 26:44 And he left them, and went away again, and prayed the third time, saying the same words.

Matthew 26:45 Then cometh he to his disciples, and saith unto them, Sleep on now, and take your rest: behold, the hour is at hand, and the Son of man is betrayed into the hands of sinners.

Matthew 26:46 Rise, let us be going: behold, he is at hand that doth betray me.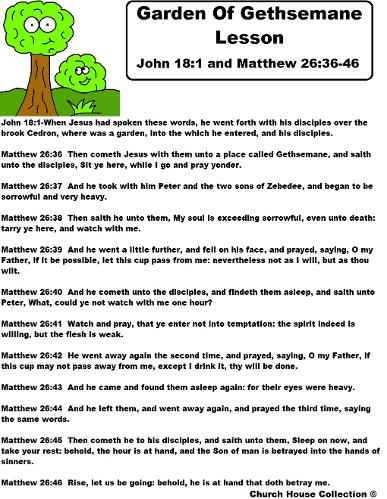 Garden of Gethsemane Sunday School Lesson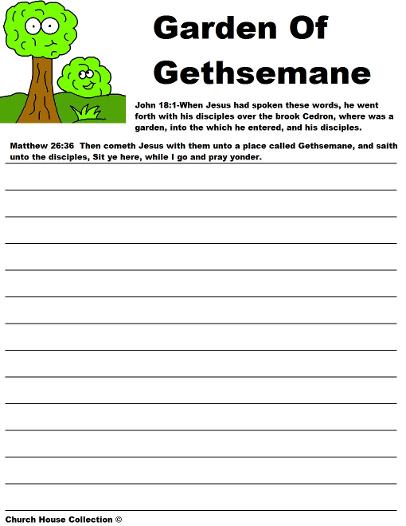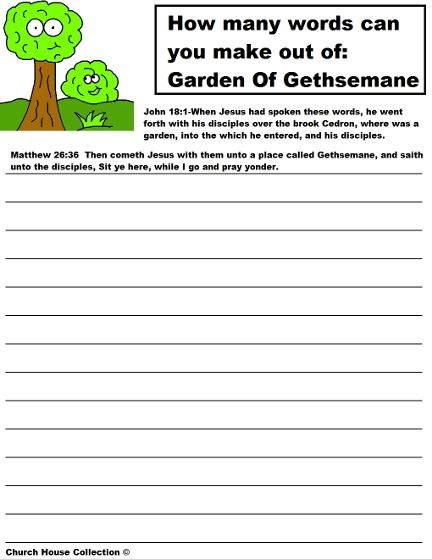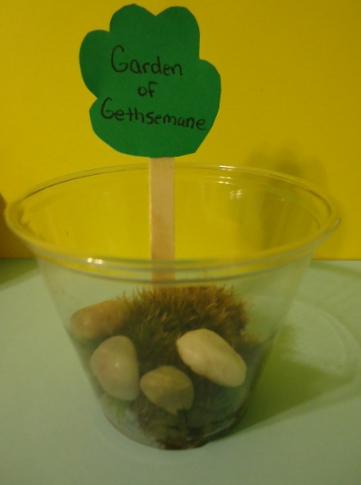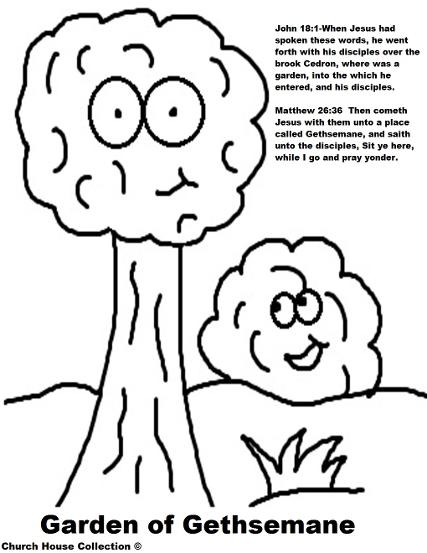 Garden Of Gethsemane Coloring Page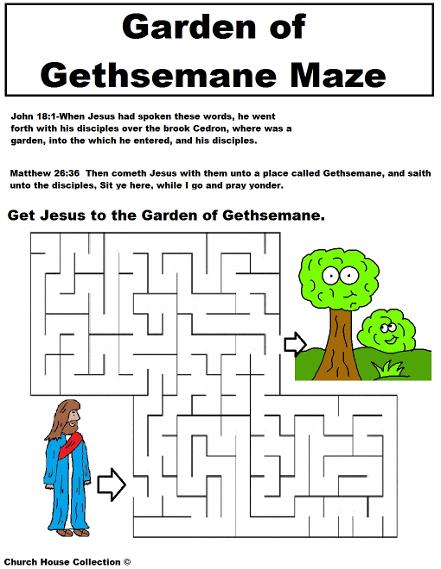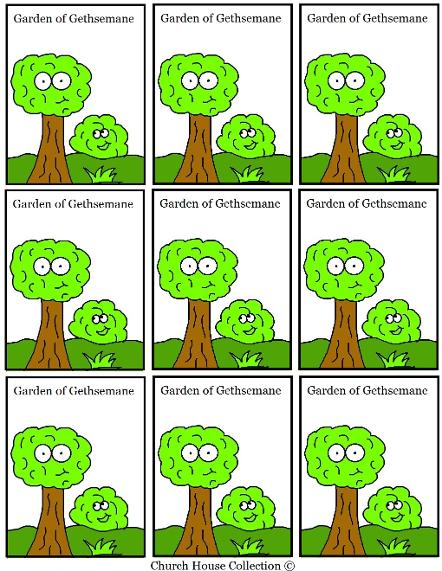 Just print and cut out all 9 squares. You can make cupcake toppers by taping a toothpick to the back and sticking down in green frosted cupcake. Use as popsicle stick puppets for toddlers. Or tape them to the front stryofoam cups and fill with snacks.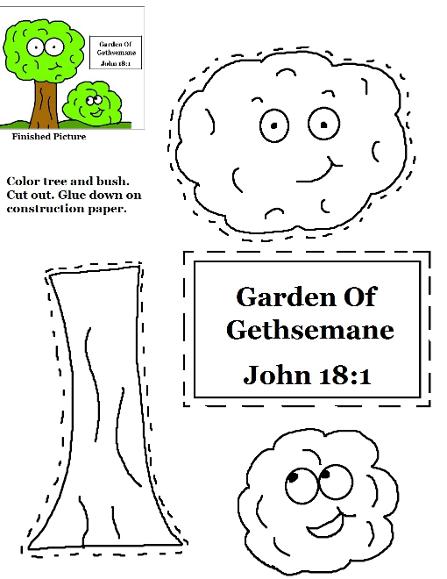 Garden of Gethsemane Cutout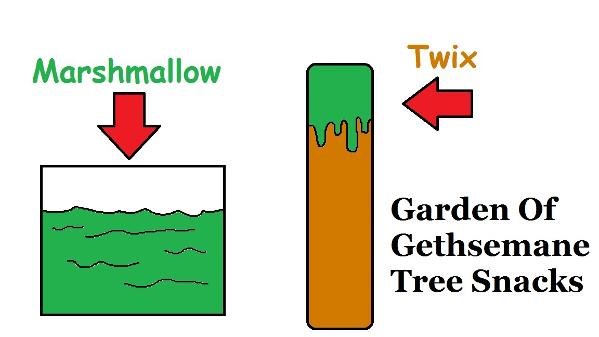 Garden Of Gethsemane Snack
Marshmallows
Twix Candy Bars
Green Food Coloring
Just melt some marshmallows and add green food coloring. Dip the end of your twix in the mix.
Make a whole bunch and lay down on a tray. Add a notecard that say's "GARDEN OF GETHSEMANE TREE SNACKS"
You could also make a healthy snack....Create a tree by arranging 4 green apple slices on top of a large pretzel rod for the trunk.