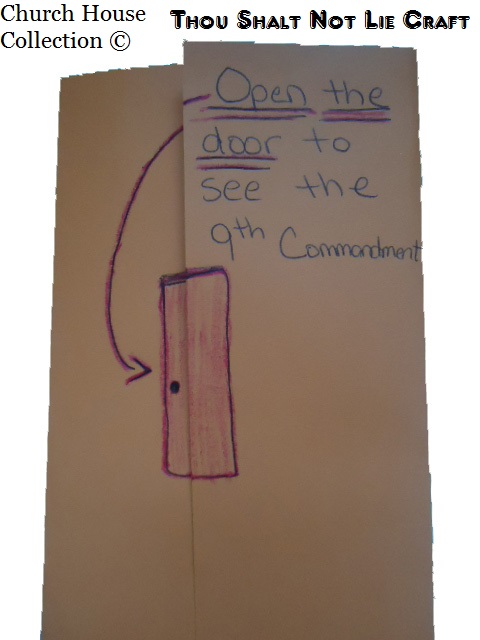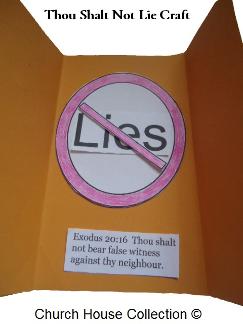 Thou Shalt Not Lie Craft

For Ten Commandments
Exodus 20:16 Thou shalt not bear false witness against thy neighbour.


Supplies:

Colored Construction Paper or White Paper
Crayons
Tape or Stick Glue
Scissors
Thou Shalt Not Lie Template Cut Out- printable version
Print the Thou Shalt Not Lie cut out sheet out. Have the child color the sign red. Cut it out and glue or tape down on a colored piece of construction paper or white paper. Have them put the picture and words right in the middle of the paper. Have them fold the paper on each side on top of the picture.

On the front of the construction paper have the child draw a door in the middle where the paper opens and write the words, "Open the door to see the 9th commandment". Have them draw an arrow from the words pointing to the door. This craft goes with our matching lesson plan we offer, "Thou Shalt Not Lie Sunday School Lesson."

This is an easy craft for kids to do in Sunday school class or Children's Church when learning the Ten Commandments. We have all the Ten Commandments Lesson Plans broken down for the children. We also have a Ten Commandments Bible matching game.