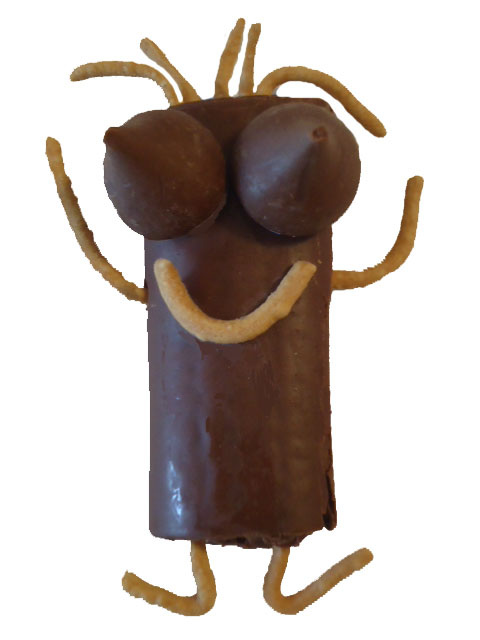 The 10 Plagues of Egypt

Darkness Man Recipe
(Exodus 10:21) And the LORD said unto Moses, Stretch out thine hand toward heaven, that there may be darkness over the land of Egypt, even darkness which may be felt.
Swiss Roll
White Frosting

2 Chocolate Kisses
Chow Mein Noodles or Pretzels (for hair, arms, legs and mouth)
You can either make these for the kids at church or they can make them in class. Take your Swiss roll and add chow mein noodles or pretzels in top of head for hair. Just poke it in there. Stick in some arms and legs. Add your two Hershey kisses as eyes by adding just a dab of frosting to the bottom so it can stick. Do your mouth the same way by adding just a little of frosting to it so it will stay put. Now you got yourself a Darkness Man Swiss Roll.