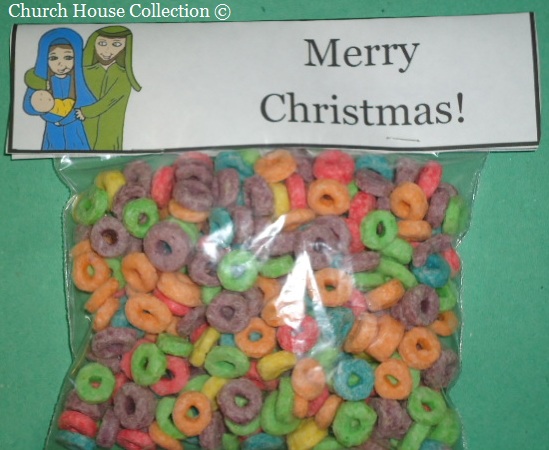 Nativity Snacks
Make up some cute Christmas Nativity snacks for your Sunday school class kids or for Children's church. All you have to do is fill a ziplock full of snacks like cereal, candy or anything else you can think of and then print one of our templates out and staple to the top. Hand them out during class time so they can have a fun Christmas snack. These would be great to have if you are throwing a Happy Birthday Jesus party for your kids.
Use this snack to go along with our
Nativity Sunday School Lesson
.