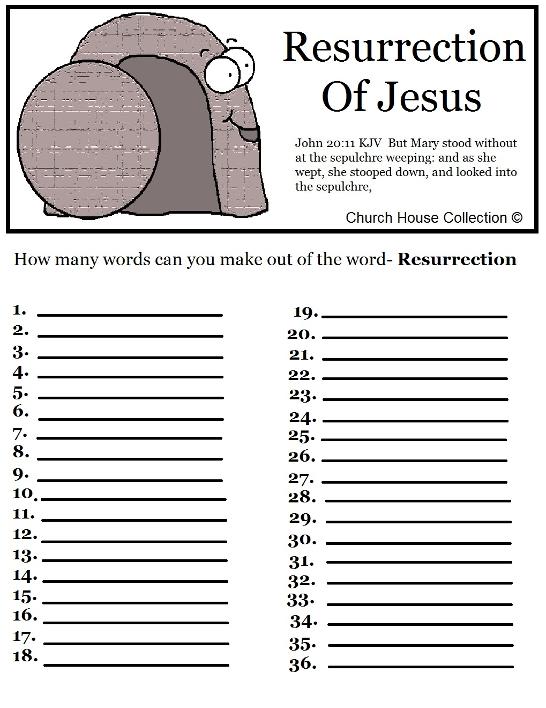 How Many Words Can You Make Out Of Resurrection Worksheet


Resurrection Of Jesus Tomb Worksheet- printable version

This is a free printable worksheet for kids for Easter. See how many words they can make out of the word RESURRECTION. Kids will have fun trying to see how many words they can get on this. They can even race to see what kid has the most words in a short amount of time. They will have a blast doing this one.

Use this to go along with our matching Bible lesson "Resurrection of Jesus Sunday School Lesson."
You Might Also Like:
Easter- see all