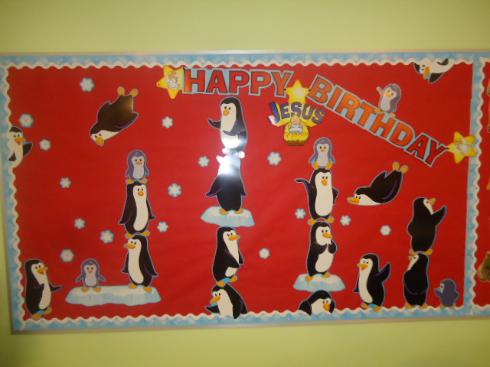 Happy Birthday Jesus "Penguin" Bulletin Board Idea

For Christmas In Children's Church Area

Here is my Happy Birthday Jesus Penguin Bulletin Board I did in the children's church room. You can buy the penguin bulletin board set from many different places. Such as MPM School Supplies or Trend Enterprises or Amazon. You can do a search for Playful Penguins Bulletin Board Set on the internet and see what you find and look for a good price.

I have a very large bulletin board and did two different themes. I did the Happy Birthday Jesus Penguin theme on one side and the Nativity on the other side. I covered the entire board in red bulletin board paper and trimmed it out in a light blue icicle trim. I separated the bulletin board in the middle using the icicle blue trim. I stacked the penguins on top of each other like they were standing on each others heads. They are standing on ice blocks. There was snowflakes included in the set. I got the Happy Birthday Jesus Banner from Oriental Trading.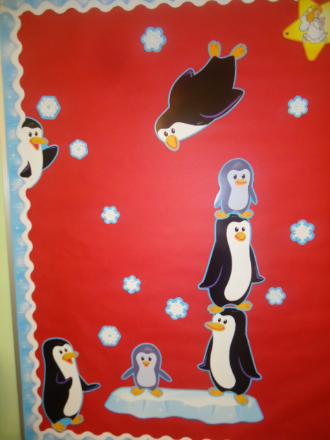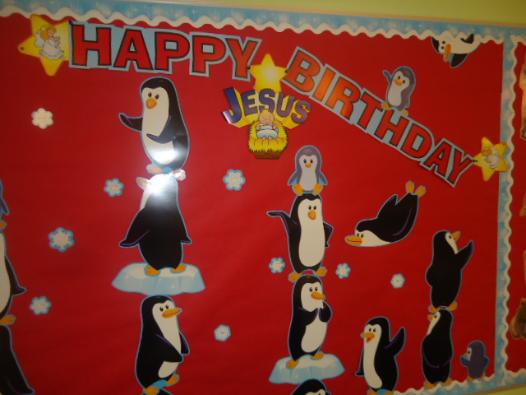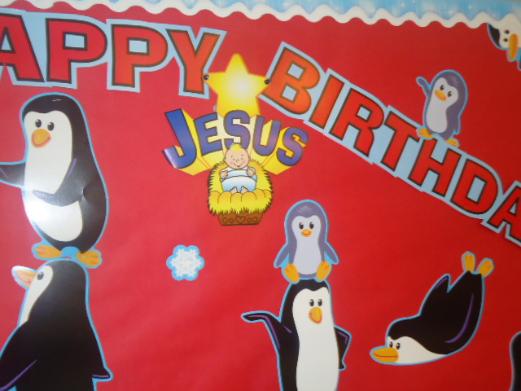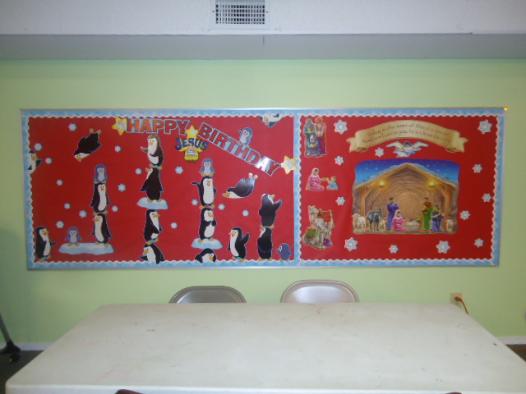 Here is the Nativity scene I did on the other side. You can purchase the Nativity Bulletin Board Set from Children's Ministry Resource Co. I just added some large snowflakes that I had on hand from another bulletin board set that I had.