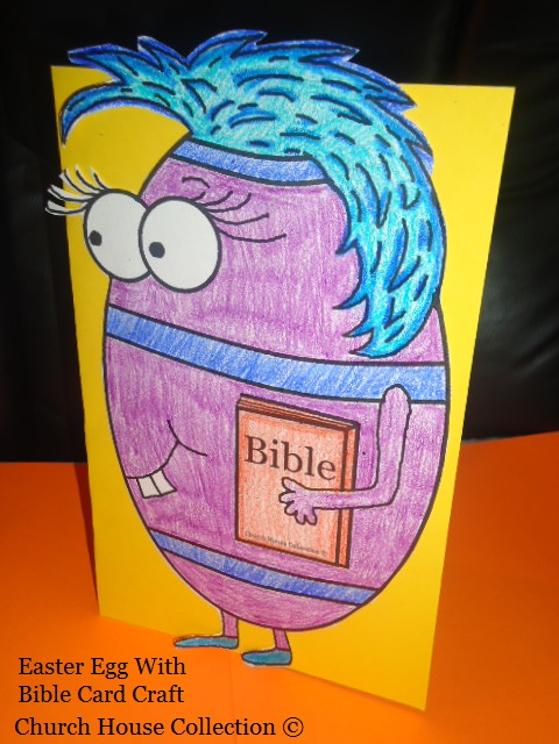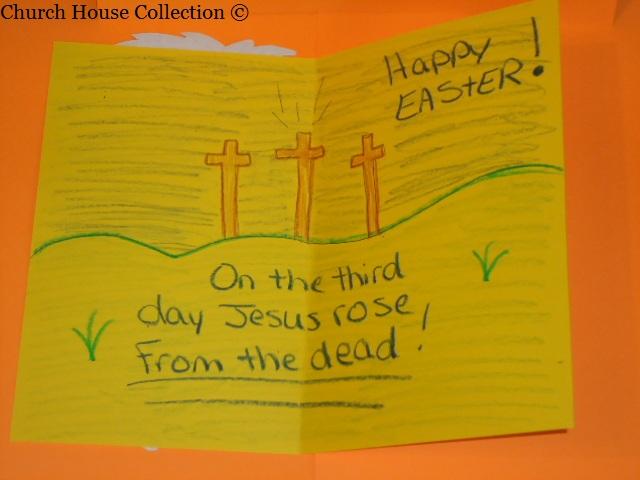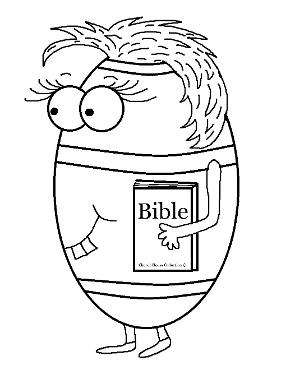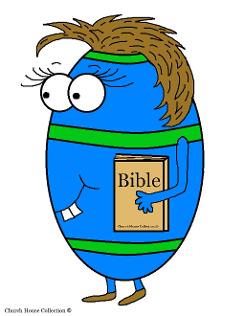 Easter Egg With Bible

Colored
Easter Egg With Bible Card Craft
For Sunday School

Mark 9:31 For he taught his disciples, and said unto them, The Son of man is delivered into the hands of men,
and they shall kill him; and after that he is killed, he shall rise the third day.


This is an easy Easter Card craft for kids to do in Sunday school class or children's church. Take a yellow piece of construction paper and fold in half. Then have the kids color the Easter Egg With Bible template using crayons or markers. Then have them cut the picture out. Make sure the kids don't cut the eyelashes off. The eyebrow will have to be cut off other wise it will look funny with it left on there. Have the kids tape or glue the egg to the front of the card.

On the inside of the card have the kids draw three crosses on a hill and write the words, "On The Third Day Jesus Rose From The Dead", and "Happy Easter". Let them color the sky and grass. Or you could have them write the scripture from Mark 9:31 inside the card instead.

Use this card craft to go along with our Easter Egg With Bible Sunday School Lesson.



You Might Also Like:
Easter- see all
Easter Coloring Pages
Easter Lessons
Easter Crafts
Easter Clipart
Easter Snacks