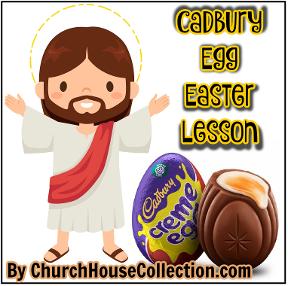 Cadbury Egg Easter Lesson
"For there are three that bear record in heaven, the Father, the Word, and the Holy Ghost: and these three are one." 1 John 5:7
Cadbury Egg's are a great way to teach the Trinity. The Cadbury Egg is made up of 3 parts: The wrapper, the chocolate outer layer and the middle yolk layer. 3 layers on one egg and each layer represents an aspect of God which is the Father (wrapper), Son (chocolate) and Holy Spirit (middle yolk). Three in one.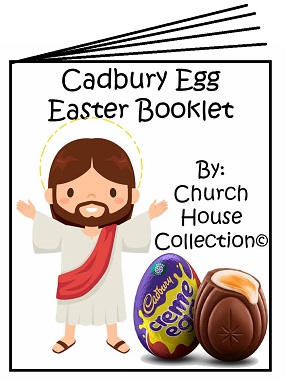 Cadbury Egg Booklet-Printable Version
Just print the booklet out and have your child color the last three pictures first. Then have them cut each picture out. Put them in order and then staple the little booklet on the sides.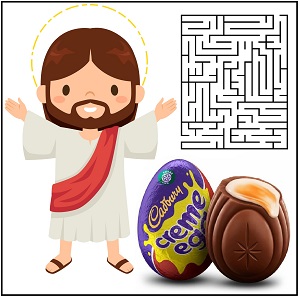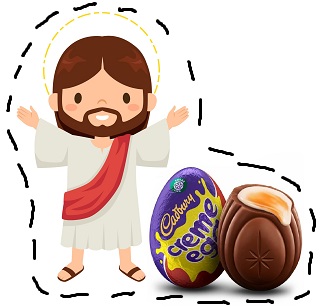 Cadbury Egg Cutout Craft - Print this sheet outand have your child cut the pieces out and glue down on colored construction paper.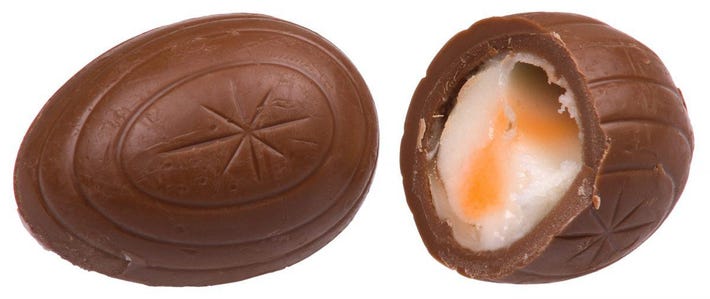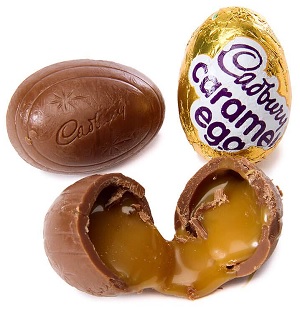 Cadbury Egg Coloring Page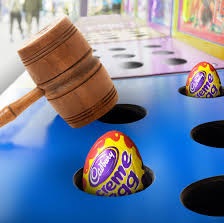 Cadbury Egg Game Ideas
1. Cadbury Egg Spoon Race-If you have a small amount of kids then each player gets a spoon and miniature cadbury egg and if you have a large amount of kids then you can use (hardboiled or plastic eggs). Each team must carry their egg on their spoon from the starting line to a turnaround point and back again. Then, the egg is passed off to a teammate who takes their turn. If the egg is dropped, the player must stop and retrieve it.
2. Cadbury Egg Bucket Toss- You will need two teams and they will compete on who can get the cadbury egg into the bucket. The team get's 1 point everytime someone lands the cadbury egg into the bucket. The team with the most points wins.
3. Cadbury Egg Musical Chairs- You will play this game the same way the traditional one is played but instead of taking chairs away, just add a miniature cadbury egg in the chair. So to start the game just lay 1 miniature cadbury egg in the chair and start the music. When the music stops, whoever landed on the chair that has the cadbury egg is out. Then add a second miniature cadbury egg to another chair and start the music again. Continue until their is one child left for a winner.
2010© Copyright Church House Collection