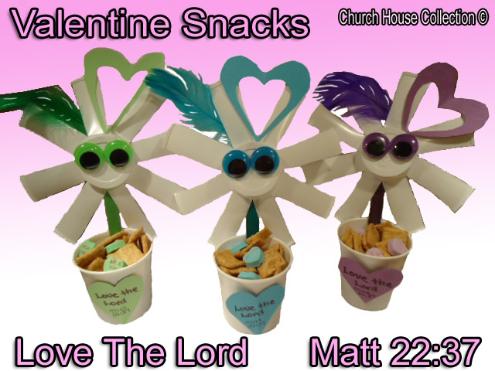 Valentine Snacks

"Love The Lord" "Matthew 22:37"
Matthew 22:37 Jesus said unto him, Thou shalt love the Lord thy God with all thy heart, and with all thy soul, and with all thy mind.

Matthew 22:38 This is the first and great commandment.

Matthew 22:39 And the second is like unto it, Thou shalt love thy neighbour as thyself.

Matthew 22:40 On these two commandments hang all the law and the prophets.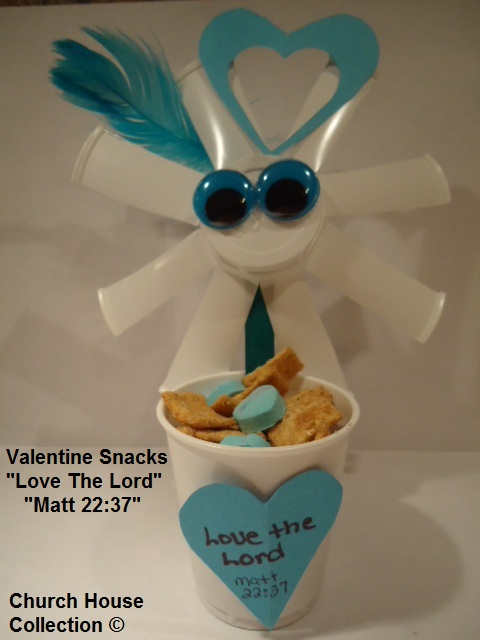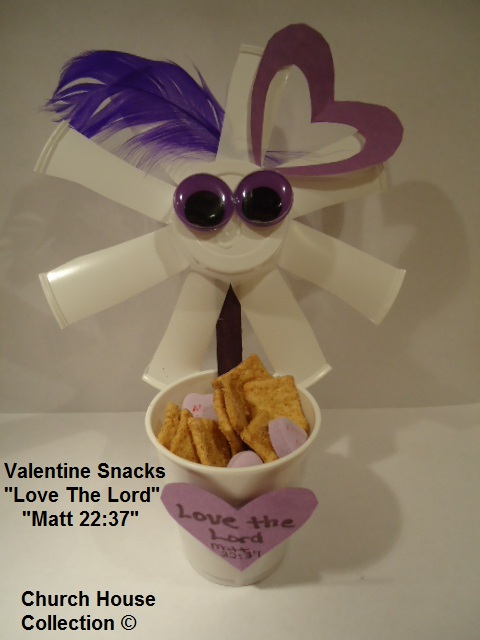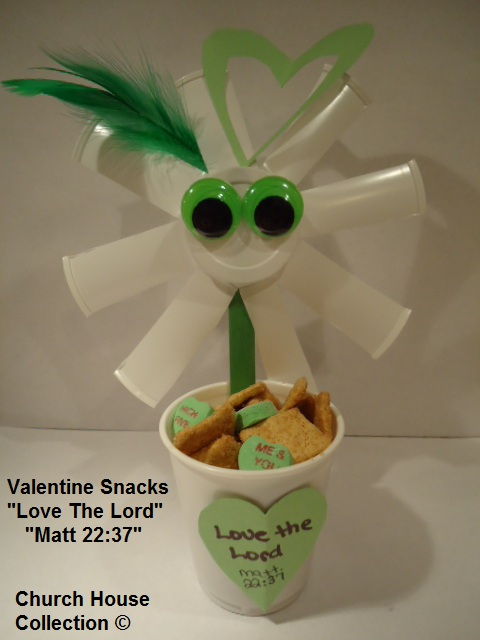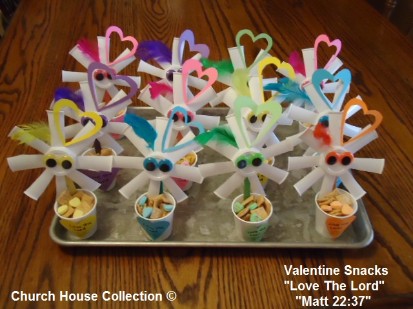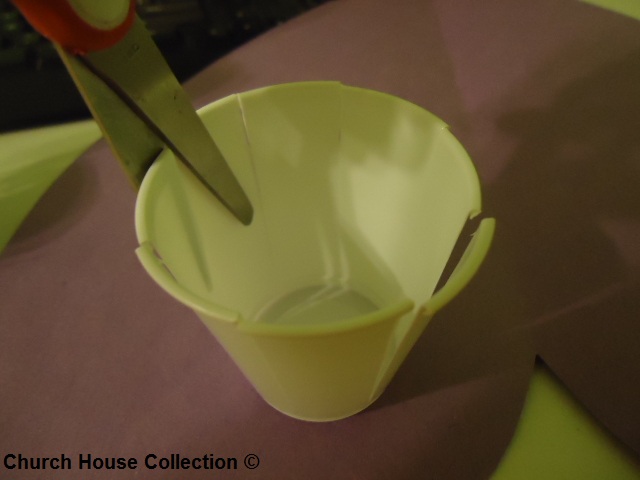 Your going to need 2 plastic bathroom cups (150 cups-3FL OZ 88ML). Take your scissors and make 8 cuts in the plastic cup all the way down to the bottom.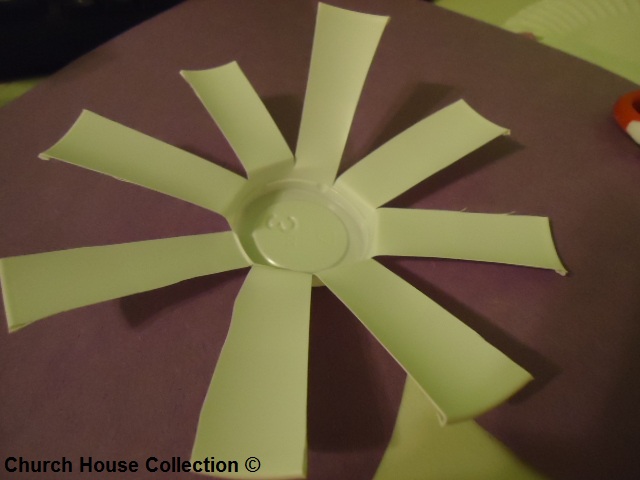 Next spread your plastic cuts out like this picture shows. Now you will have something that looks like a little flower.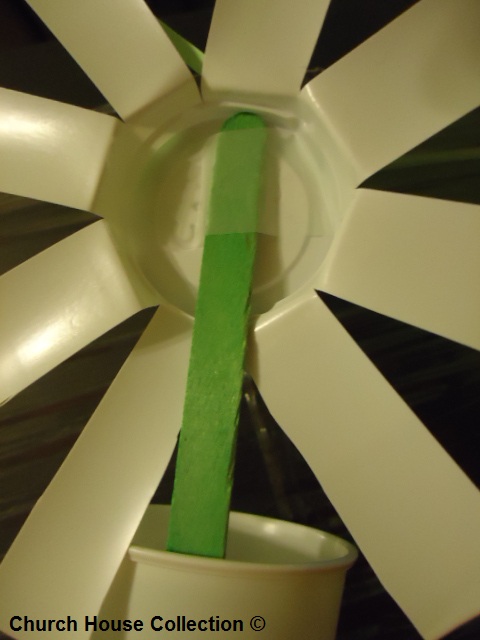 Tape a colored popsicle stick to the back of your cut up plastic cup like this. Then tape your popsicle stick down in another plastic cup.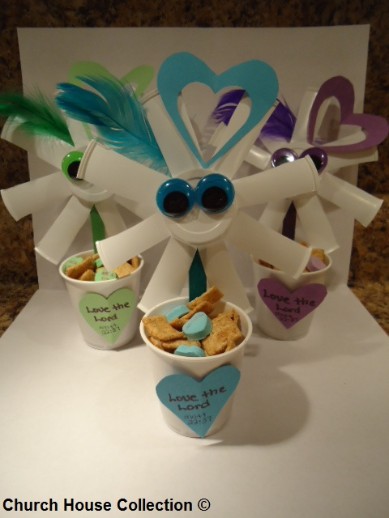 Then just add two colored goggle eyes to the front with tape. Then tape a colored feather in the back. Then add a small cut out paper heart to the front with the words "Love The Lord" "Matt 22:37" on the front. I used a black sharpie for the words "Love The Lord" and then I used a regular ink pen to write "Matt 22:37" down. If you use a sharpie marker for all of it, I don't think it will fit unless you make your hearts bigger. Then I taped a heart at the top. To get a heart like the one you see in the picture just cut a heart out and then cut a smaller heart out of the same heart. Your paper should be folded in half when doing this. Then you will have a hole in the middle that is in the shape of a heart.


Fill the little cups with cereal and sweetheart candies. I color coordinated mine just for fun. Hand these fun snacks out to the kids in Sunday school class or Children's Church. Teach the kids a lesson on Matthew 22:37. Jesus said that there were two commandments that were very important. We are to love the Lord with all heart and the next one is to love our neighbor as ourselves.