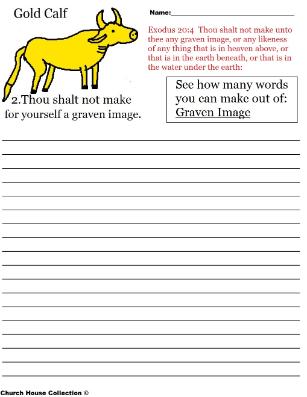 Thou Shalt Not Make For Yourself A Graven Image Word In A Word Activity Sheet For Kids

Word in a Word Sheet-
printable version
This is a free printable activity sheet for kids to work on during Sunday school class time or during Children's Church. Use this worksheet when teaching on the Ten Commandments. This is for the second commandment.
Let the kids see how many words they can make out of "Graven Image". The kids could see who can get the most. You could award the kid that gets the most a sucker and the rest of the kids a sticker for trying and doing a good job.
Use this sheet to go along with the matching lesson plan we offer "
Thou Shalt Not Make For Yourself A Graven Image Lesson Plan"
.