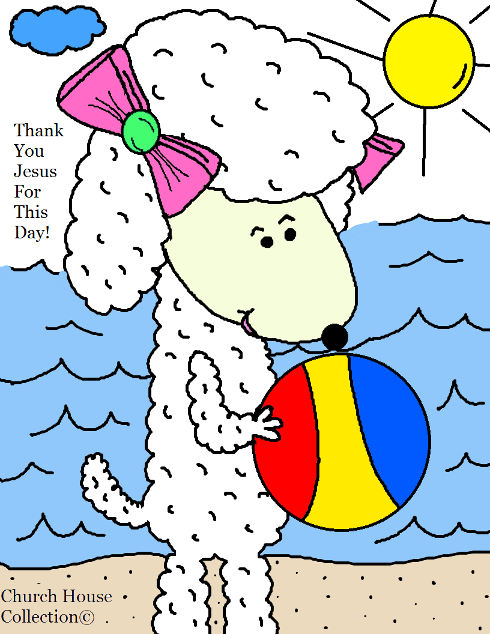 Sheep With Beach Ball Coloring Page
Thank You Jesus For This Day!
This is a free printable summer coloring page of a sheep holding a beach ball. Just print the coloring page out and let the kids have fun coloring it. We also have a colored version of this for anyone who needs that for something. Back to Sheep Coloring Pages.
Black and White - printable version
Colored- printable version