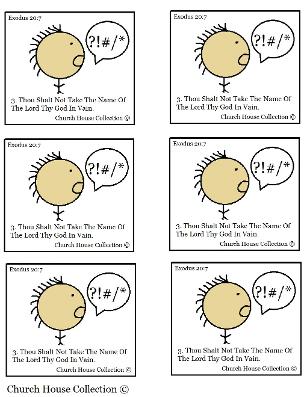 Thou Shalt Not Take The Name Of The Lord Thy God In Vain Template
#3. Commandment of the Ten Commandments
Exo 20:7 Thou shalt not take the name of the LORD thy God in vain; for the LORD will not hold him guiltless that taketh his name in vain.
Template- printable version
This is a free printable ten commandments template for the third commandment. Print this off and use as cupcake toppers, or tape them to cups or ziplock bags filled with treats. This template goes with our matching lesson plan that we offer. "Thou Shalt Not Take The Lords Name In Vain Lesson Plan."
You Might Also Like: