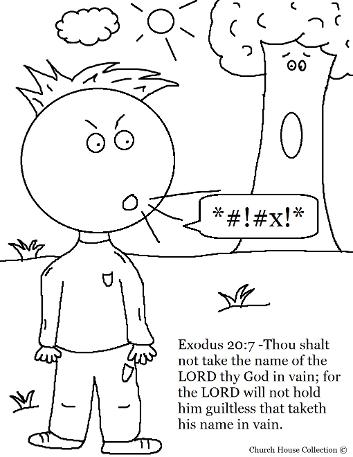 Ten Commandments

#3. Thou Shalt Not Take The Name Of The Lord Thy God In Vain
Coloring Page
Exodus 20:7- Thou shalt not take the name of the LORD thy God in vain; for the LORD will not hold him guiltless that taketh his name in vain.
This is a free printable coloring sheet for Exodus 20:7 on the ten commandments. This is for the third commandment- Thou Shalt Not Take The Lord's Name In Vain. Use this coloring sheet for Sunday school or for Children's Church.

We have a matching lesson plan that goes with. Check it out!