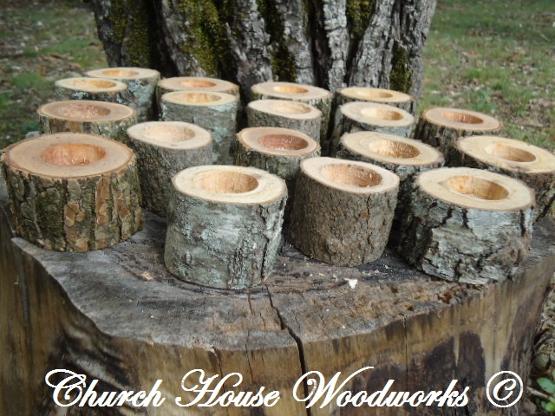 Rustic Wedding Candle Holders
By
Church House Woodworks
12 tree branch candle holders all approx 2" tall.
All approx 2.25" - 3.5" diameter. All sizes are approximate.
We can also sell these in larger quantities just let us know what you need and we can get you a custom listing made up. We also have tree slices, signs, and other items from time to time.
This is a stock photo, you will receive products that are similar to photos, but not the exact product. Candles not included. Intended for decoration only, never leave unattended while lit.
BUY THESE
on our Etsy Store!