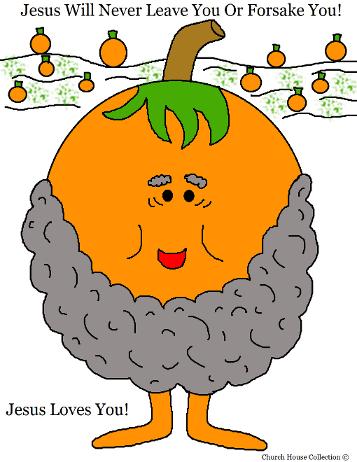 Pumpkin Coloring Page
For Sunday School Kids
Colored Sheet- with words
Colored Sheet- without words
Black and White Sheet- with words
Black and white sheet- without words
This coloring page says "Jesus Loves You!" and "Jesus Will Never Leave You Or Forsake You!" Just pick which printable sheet you need and print it out. This comes with and without words and in colored or black and white.
Use the colored ones for bulletin boards or cut them out and laminate and use for decorations in your classroom.
Back to Pumpkin Coloring Pages. Or check out the Fall Section.