Printable Sunday School Stickers
"Just Print, Cut Out, and Enjoy!"
These stickers fill up an 8.5 X 11 sheet of printing paper. Just buy some Clear Sticker Project Paper with a Clear Finish and Size 8 1/2 X 11 from Wal-mart. This creates a clear sticker look with invisible edges for a high quality look.

Just use the sticker paper instead of using regular printing paper. Print and cut them out. Use the stickers for Sunday School, Children's Church, Crafts, Decorating Jars, Notebooks, Scrapbooks, Cards, and other personal accessories.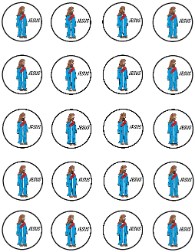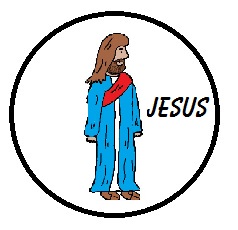 On 8.5 X 11 Sheet

20 Round Circle Stickers