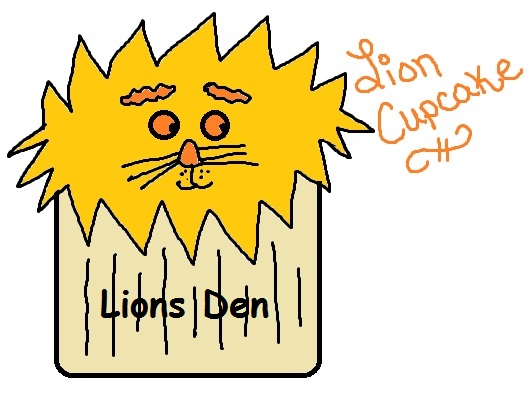 Lion Cupcakes
Box of Cake Mix (any kind)
Frosting (white)
Frosting Gel (black, dark orange)
Food Coloring (Red and Yellow so you can make orange)
White Cupcake Liners

Piping bag and tip for making hair

Black Marker (to write Lions Den on paper liner)
Line cupcake pan with cupcake liners.
Fix your cake mix and pour in.

Bake your cupcakes.
Tint your white frosting orange.
Put orange hair for the lion all over the top of the cupcake using a piping tip.

Draw your face on using the gel frosting like pictured above.
Write on the white cupcake liner "Lions Den".