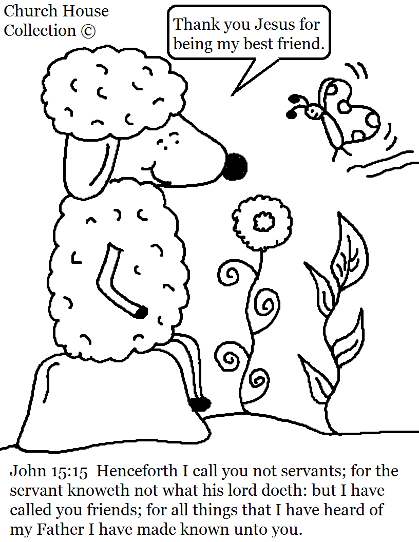 John 15:15 Sheep Coloring Page
This is a free printable John 15:15 sheep coloring page. Just print this coloring page out and let the kids color the picture. The sheep say's "Thank you Jesus for being my best friend." Use this in Sunday school or Children's Church. Or use for fun at home too!
Sheep Coloring Page- printable version
Check out all of our Bible coloring pages.
You might also like: