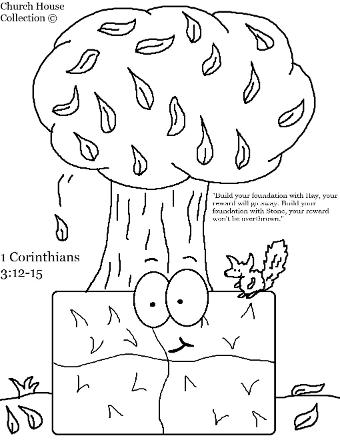 Hay Bale Coloring Page
"Build your foundation with Hay, your reward will go away. Build your foundation with Stone, your reward won't be overthrown."
1Co 3:12 Now if any man build upon this foundation gold, silver, precious stones, wood, hay, stubble;
1Co 3:13 Every man's work shall be made manifest: for the day shall declare it, because it shall be revealed by fire; and the fire shall try every man's work of what sort it is.
1Co 3:14 If any man's work abide which he hath built thereupon, he shall receive a reward.
1Co 3:15 If any man's work shall be burned, he shall suffer loss: but he himself shall be saved; yet so as by fire.
Hay Coloring Page with scripture- printable page
Without Scripture- printable page
Just print the coloring page out for the kids to color. Use this coloring page to go with our matching lesson plan, "Hay Sunday School Lesson". We have other ideas for you to use that section.