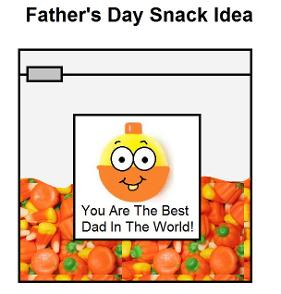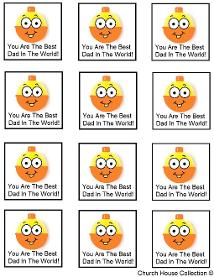 Father's Day
"Fishing Bobber" Snack Idea


Printable Template-
colored
Let the kids to make their dad a snack for Father's Day. All you have to do is print the template out that we made and cut the fishing bobber out. Then have the child fill a ziplock bag with a tasty treat or a cupcake or whatever you want and tape the picture to the front of the bag. Let the child give to it to their dad to surprise him.

You could use this template for other things as well such as crafts.


Back to
Father's Day Sunday School Lesson "Fishing Buddies"
You might also like:
Father's Day Lessons
Fourth of July Lesson