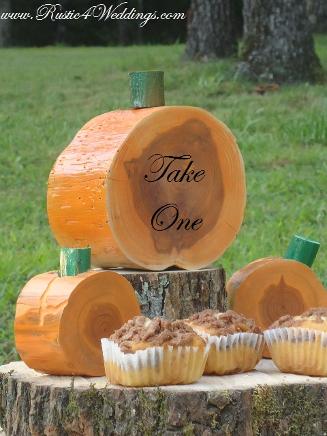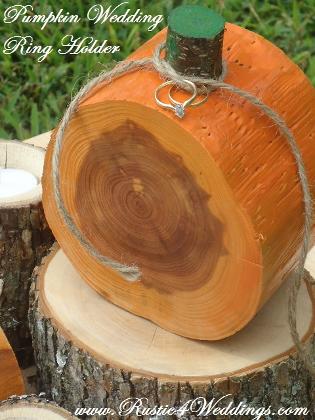 Fall Pumpkin Wedding Centerpieces and Table Numbers
Fall is right around the corner and guess what? We are offering for a short time these adorable pumpkin table numbers and pumpkin centerpieces for your fall pumpkin buffet table. You can even use the pumpkins for a ring holder. These pumpkins are handmade from cedar by my husband and me. We stamp the table numbers on in case if you were wondering.
These won't last long so grab yours up for your Fall Wedding theme before they are gone.
If you want to buy these now then just go straight into our STORE to buy it. We sell through ETSY which is a place that is filled with different stores all over the world. Browse through our store to see our other items we offer.
We also have a Rustic4Weddings.com website. If you use our products in your wedding please send us a picture of it so we can post it to our website! We would love to see what you did. Even if you didn't buy our product and you had a wedding we would still love to post your BIG WEDDING day to our website at www.Rustic4Weddings.com
Go straight to the page to buy the PUMPKIN TABLE NUMBERS in our store.
Go straight to the page to buy the PUMPKIN CENTERPIECE in our store.
Or just go straight into our STORE to see everything we have.