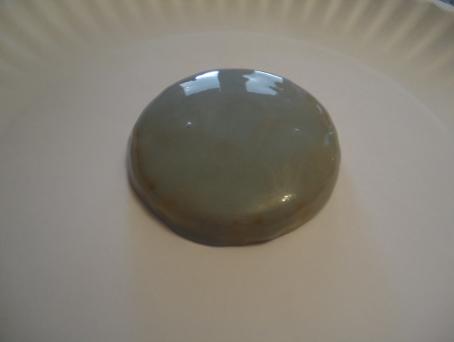 David and Goliath Stone Cookies

(1 Samuel 17:40) And he took his staff in his hand, and chose him five smooth stones out of the brook, and put them in a shepherd's bag which he had, even in a scrip; and his sling was in his hand: and he drew near to the Philistine.


(1 Samuel 17:49) And David put his hand in his bag, and took thence a stone, and slang it, and smote the Philistine in his forehead, that the stone sunk into his forehead; and he fell upon his face to the earth.
Package of Great Value Sugar Cookies
1/4 cup Powdered Sugar
1 TBSP Milk
Black Food Coloring
Lay your cookies out on pan or wax paper. To get thick gray frosting for rocks you have to measure exactly 1/4 powdered sugar and 1 tablespoon milk together. That is thickness you need. Add a very tiny tiny amount of black food coloring. I do mean a tiny amount. I messed this up on the first bowl I did. I turned it all the way black on accident.

Spoon some of the mixture on top of the cookie. When it dries and sets up it will be a tasty stone cookie.
Teach the kids about David picking up 5 smooth stones to kill Goliath with. Use this with our David and Goliath Sunday School Lesson.