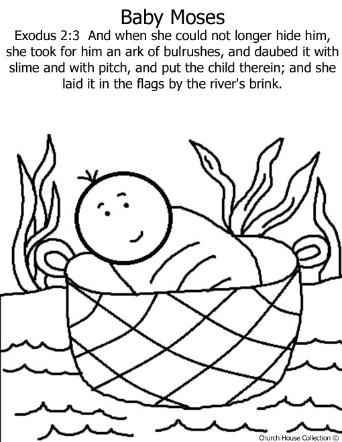 Baby Moses In The Basket
Coloring Page
Exodus 2:3 And when she could not longer hide him, she took for him an ark of bulrushes, and daubed it with slime and with pitch, and put the child therein; and she laid it in the flags by the river's brink.
With Words- printable version
Without Words- printable version

This is a free baby Moses coloring page for your kids to color for Sunday school class or children's church. This comes with and without words. Use this coloring page to along with our matching
Baby Moses Sunday School Lesson
that we offer.