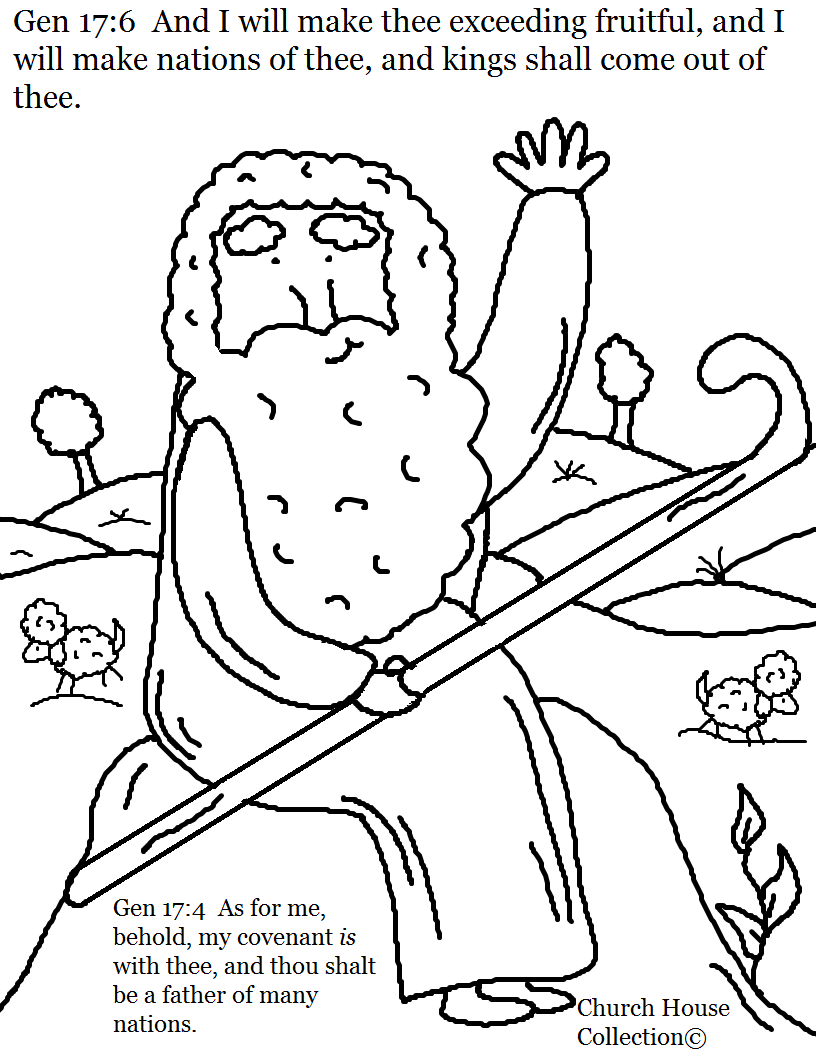 Abraham Coloring Page
Genesis 17:4 and Genesis 17:6
Gen 17:4 As for me, behold, my covenant is with thee, and thou shalt be a father of many nations.
Gen 17:6 And I will make thee exceeding fruitful, and I will make nations of thee, and kings shall come out of thee.
Abraham Coloring Page: printable version
This is a free printable Abraham coloring page for kids in Sunday school or children's church. Just print this coloring page out and let the kids have fun coloring this picture. Back to Abraham Coloring Pages.
Be sure to check out the rest of our Bible Coloring Pages.
You might also like: