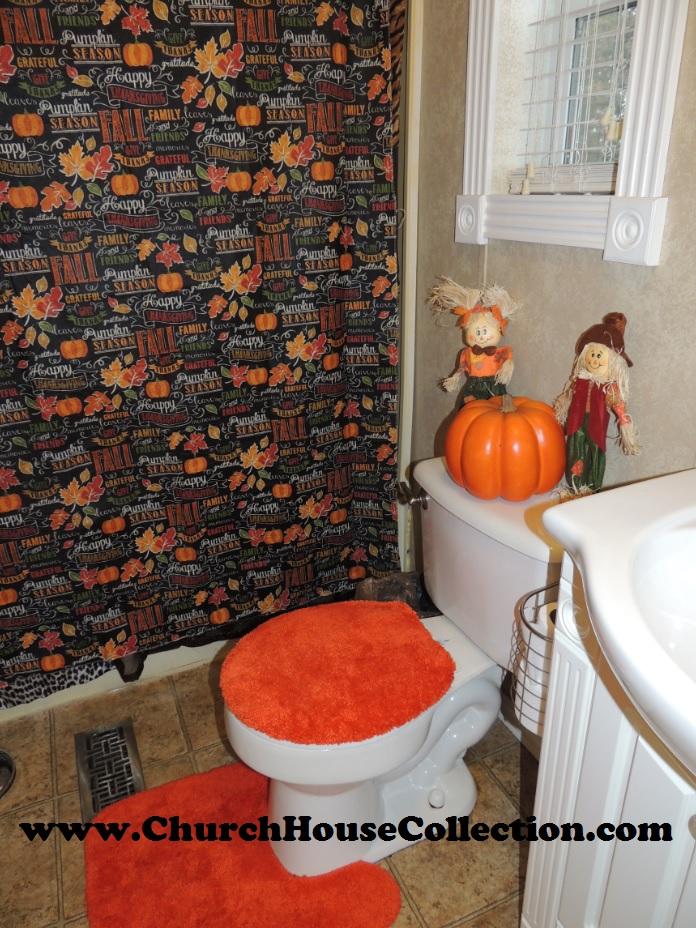 DIY Fall Shower Curtain For Your Bathroom
I thought I would buy a few cheap things to add to the guest bathroom for fall. I could not find a fall shower curtain ANYWHERE. We looked at different dollar stores and at Walmart and I couldn't find anything at all. So while I was in Walmart I thought well I will just buy a fall table cover and turn it into a fall shower curtain. I left the original shower curtain material up and just placed the fall table cover in front of it. We had some extra shower curtain hooks and I just poked a hole in the top of the fall table cover and hung it up on the shower bar. It was a little short on the sides so that is way I left the brown leopard shower curtain up behind it so it wouldn't look so silly.
This actually looked really good. Someone that has more stuff on hand could actually turn this into something really cute if you don't want to just poke a hole in the top of the table cover.
I bought a bright pumpkin orange toilet seat cover and a toilet seat rug at Walmart along with matching hand towels. I found some cheap fall standing scarecrow decorations for only a $1.00 at the Dollar Store.
You can really transform your bathroom with just a few cheap fall items. I was actually rather shocked that no one carried a fall shower curtain. I even went online and looked for awhile and still couldn't really find what I was looking. I found some that was a little out of my price range. I am so glad this DIY worked out for me. Walmart carries a few other cute fall table covers that would look great as a fall shower curtain.
I was really hoping that I could have found some cute pumpkin shower curtains or something but I just never did find what I was looking for. So if your in search of a fall shower curtain and can't find one either, then you always try making your own DIY shower curtain masterpiece.
Some Other DIY Fall Ideas For Your Home:
Buy some Orange Towels and add some pumpkin iron on transfers.
Fill some glass jars with candy corn and sit on your coffee table next to a pumpkin pie candle.
String some fall leaves from the ceiling.
Make your DIY fall throw pillows. Using a heat transfer, iron on a fall pumpkin scene.
Set up your Christmas tree and decorate it with some fall leaves.
Fill glass jars with corn and sit a battery operated candle down it.
Fill a bowl with acorns and a glitter leaves and sit it on your coffee table.
Buy some tall wheat and fill a tall vase with it. Add some real small pumpkins around it.
Make your own DIY fall wreath using some fake leaves, glitter, acorns, wheat, fake gourds and pumpkins.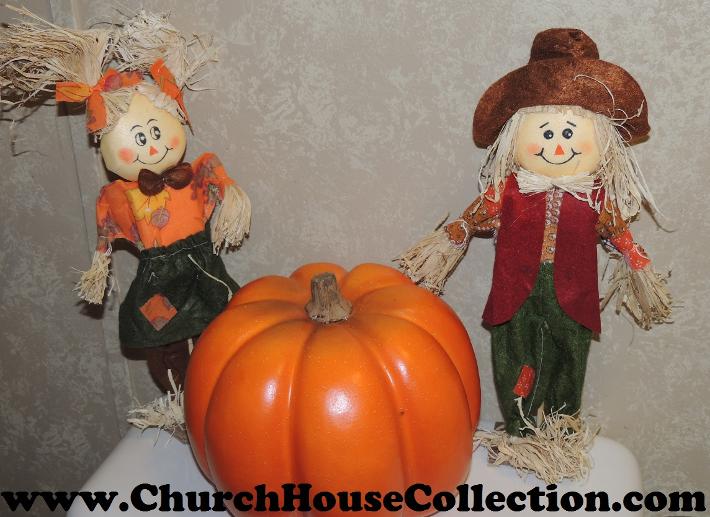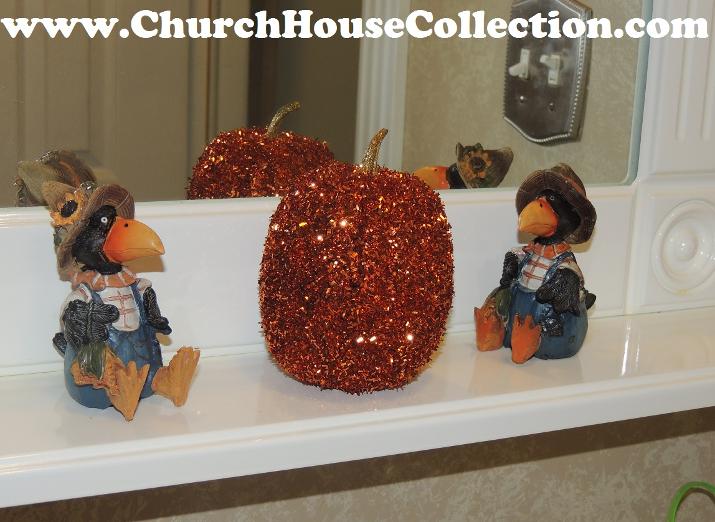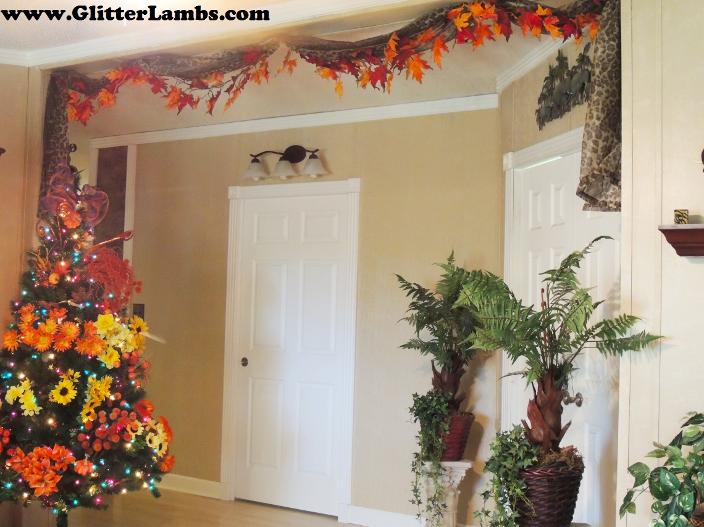 This is my Fall tree that I put up. I got my decorations from Hobby Lobby. I have more of these pictures on my other website at Glitter Lambs. Glitter Lambs is just a beauty site I run, in case if you were wondering. It has DIY, Beauty, Polish and other random girly stuff. lol :) Go check it out if your interested. If not then please continue on. :)