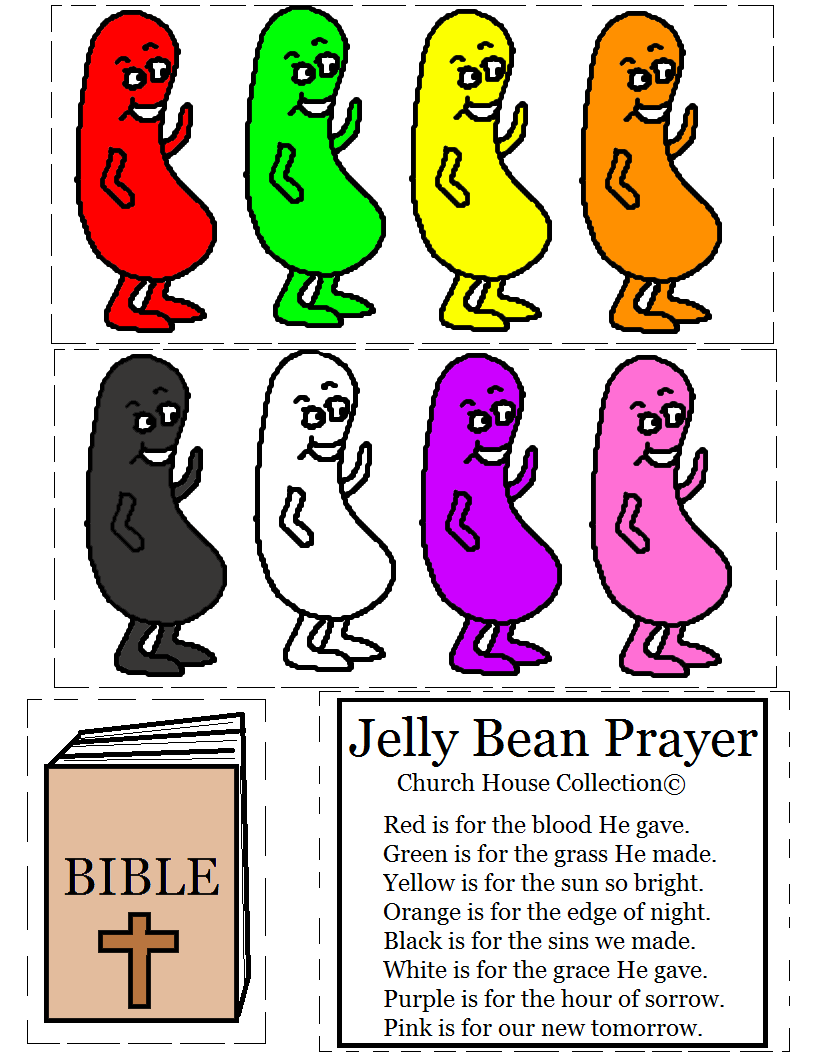 Jelly Bean Prayer Cutout Activity For Kids
Colored Jelly Beans- printable version
Black and White Jelly Beans- printable version
Just pick out which Jelly Bean template you want and print it out. I made a colored Jelly Beans page and a black and white one. This is for smaller children. Just have them color the Jelly Beans and cut them out along with the Bible and the words and either glue or tape them down on colored construction paper. Or you could even have the cut each Jelly Bean out individually and make a different craft with it like add it to a popsicle stick.
Jelly Bean Prayer Poem
Red is for the blood He gave.
Green is for the grass He made.
Yellow is for the sun so bright.
Orange is for the edge of night.
Black is for the sins we made.
White is for the grace He gave.
Purple is for the hour of sorrow.
Pink is for our new tomorrow.
Oh Yeah! Be sure to check out the rest of our Jelly Bean Prayer section. We have a Jelly Bean Prayer booklet, bracelet, snack ideas, coloring pages, plant cross stake, and more! Go there now!
You Might Also Like:
Easter- See all