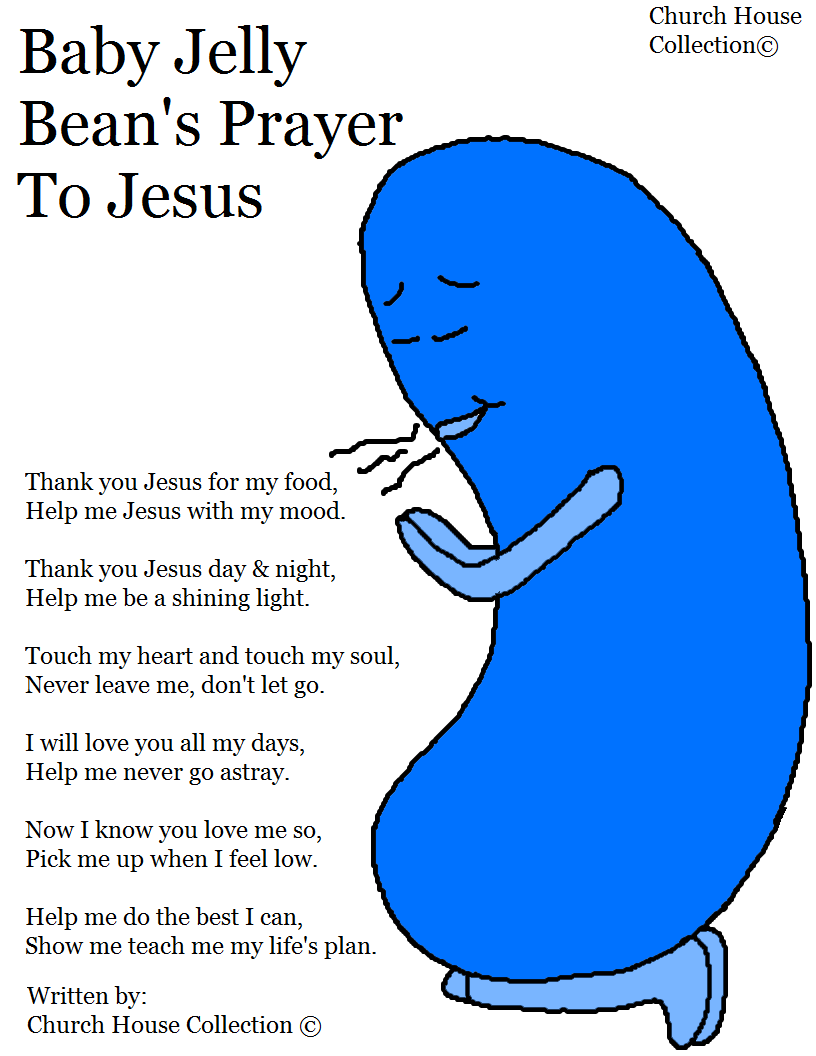 Baby Jelly Bean's Prayer To Jesus
I made a Baby Jelly Bean Prayer coloring page for small kids to color! Just print the black and white coloring page out and let the kids have fun coloring it. I drew a baby Jelly bean saying his little prayer that I made up next to him. I also made a page that has color in it for those who want to use the colored Jelly bean for something. I know there are a lot of creative and crafty moms out there that could do something neat with that colored Jelly bean lol..
Use this in Sunday school class, Children's Church or even at home with your own kids just for fun.
Jelly Bean Black and White- printable version
Jelly Bean With Color- printable version
Baby Jelly Bean's Prayer To Jesus
Written by: Church House Collection©
Copyrighted
Thank you Jesus for my food,
Help me Jesus with my mood.
Thank you Jesus day and night,
Help me be a shining light.
Touch my heart and touch my soul,
Never leave me, don't let go.
I will love you all my days,
Help me never go astray.
Now I know you love me so,
Pick me up when I feel low.
Help me do the best I can,
Show me teach me my life's plan.
You might also like: