Free Jacob and Esau Sunday School Lesson For Kids
Our Jacob and Esau Sunday school lesson plan comes with Maze, Name Tags, Coloring page, Crafts, Templates, Recipes and more! Just pick out what you need below and and click the link.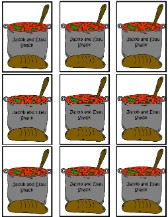 Jacob and Esau

(tape to toothpicks and
stick in cupcakes, sandwiches,

or anything you can think of)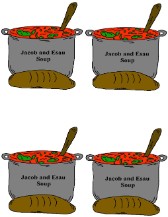 Large Jacob and Esau Templates-color
(cut this out and glue to construction paper, Paper plates, folders, or anything else your brain think of.)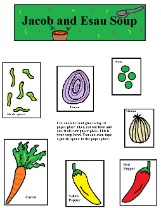 Jacob and Esau Soup

Just cut pieces out and glue to construction paper. Or you can print this on card stock and add small peel and stick magnets to back of pictures. Put them on your refrigerator. You could also make a hanging mobile out of this as well. Just punch a hole in each picture and run a yarn through hole and tie them to a large Popsicle stick.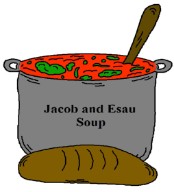 Jacob and Esau Soup Clipart

Copy and Paste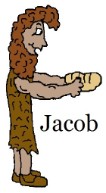 Jacob Clipart
Copy and Paste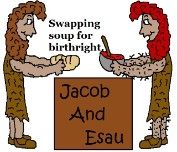 Jacob and Esau Clipart
Copy and Paste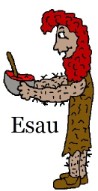 Esau Clipart
Copy and Paste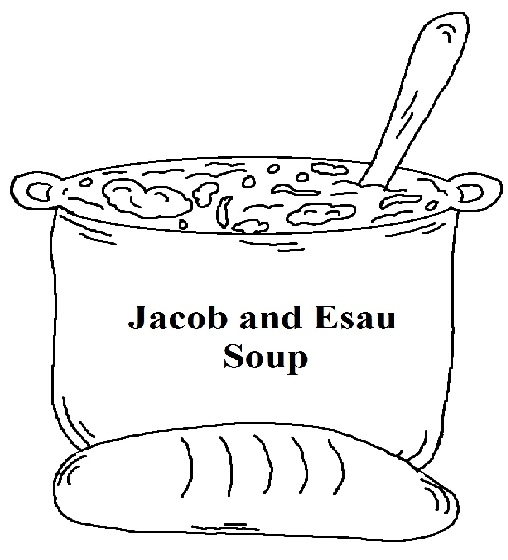 Jacob and Esau Clipart
Black and White

Copy and Paste