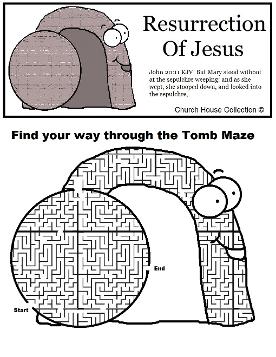 Resurrection Of Jesus Tomb Maze
John 20:11 But Mary stood without at the sepulchre weeping: and as she wept, she stooped down, and looked into the sepulchre,
A free printable tomb maze for Easter. Print this off for the kids to do in Sunday school or children's church. Let them find their way through the tomb maze.
This sheet goes along with our matching bible lesson, "
Resurrection Of Jesus Sunday School Lesson
".